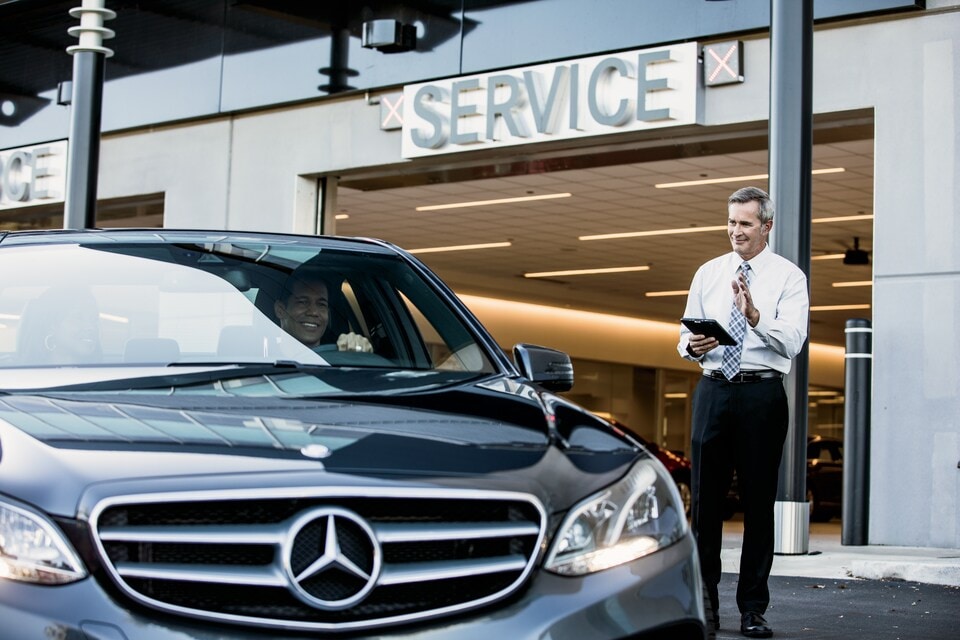 When it comes to automotive maintenance and service in the Seminole area, the clear choice for your Mercedes-Benz is our service center in Midland. Each and every time you bring your Mercedes-Benz to us for service, you can be sure that you're getting the attention to detail and quality care that your luxury car or SUV deserves.

Popular Service & Maintenance Needs
Oil Changes
Tire Rotation
Brake service and repairs
Cabin and Engine Air Filter Replacement
Transmission checks and repairs

No matter what your needs are when it comes to your Mercedes-Benz service in San Angelo. Routine maintenance is the easiest way to keep your vehicle running like it should, while still preventing major repairs down the line. We have drivers from Big Spring, Odessa, and all across our state come see us in Midland to experience the difference that our expert service center makes when it comes to your routine maintenance and major repairs in Texas.

Genuine Mercedes-Benz Parts
Your Mercedes-Benz car or SUV is important to you, and that's why when you bring your Mercedes-Benz to us, we use only the best parts. Choosing to bring your car to a local garage that uses after-market parts might save you money in the short term, but can end up costing you more down the road. These cheap parts offer a cost saving up front, but they aren't made specifically to fit your Mercedes-Benz and can fail early, costing you thousands in future repairs.
​
Easily schedule your service appointment with us online or simply give us a call and we'll find a convenient time for your routine maintenance and car service in Midland.